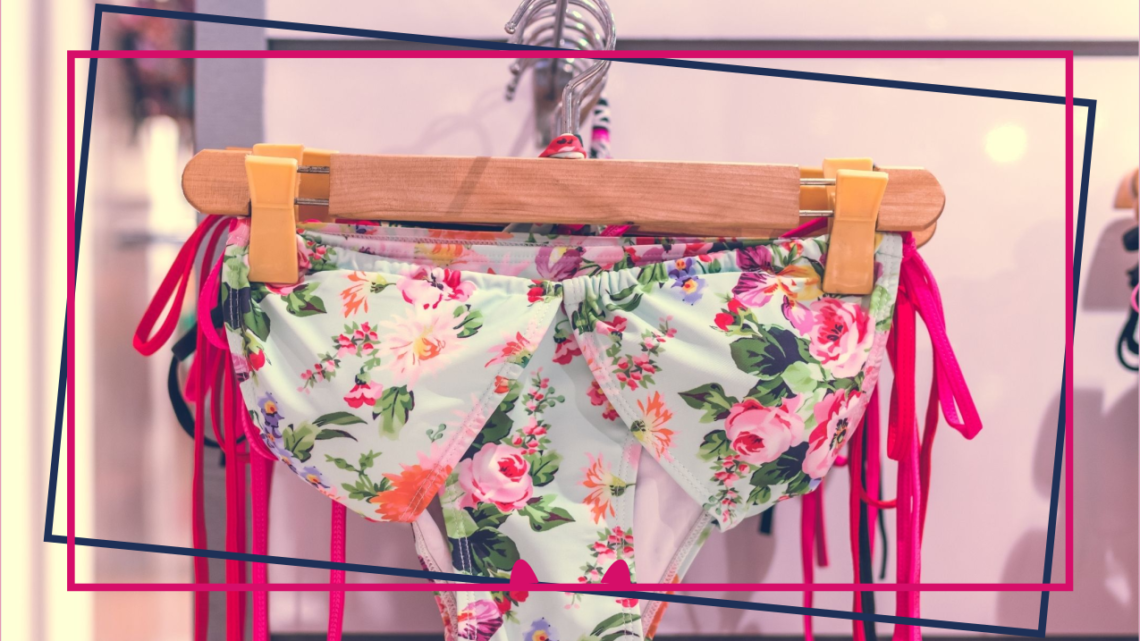 Summer, at last ! So obviously, how can we not talk about a swimsuit!
Until a few years ago, patterns were virtually non-existent and it was particularly difficult to find the supplies needed to make them.
Fortunately, things are changing! And now it's possible (and easy) to find beautiful swimwear fabrics.
Here are some ideas of patterns and the best addresses to find the lycra of your dreams!
Saint Malo - Chut charlotte
The swimsuit Saint Malo de Chut Charlotte is a slightly indented model but covering where it is needed with an original neckline embellished with a small ruffle. Several options are possible including the addition of a belt and the type of rounded or V neckline which allows you to customize it at will! Little more: it is available from 34 to 56.
Molitor - Atelier sur le fil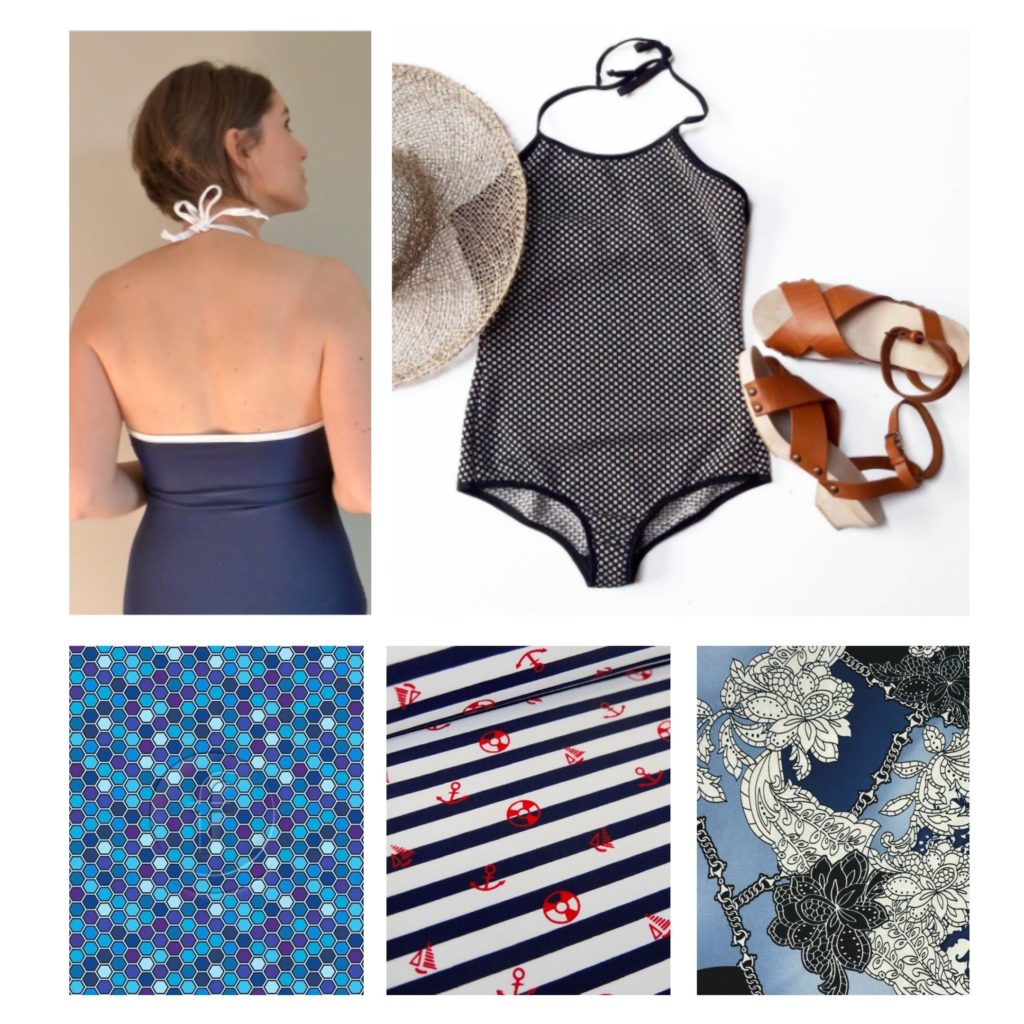 Molitor, this is the essential basic! The pattern is quite simple which makes it ideal for sewing when embarking on a swimsuit for the first time. The main difficulty is fitting the elastic bias all around, but that is precisely what makes it so original.
Photo realization: auguste et septembre
Bahama - La maison Victor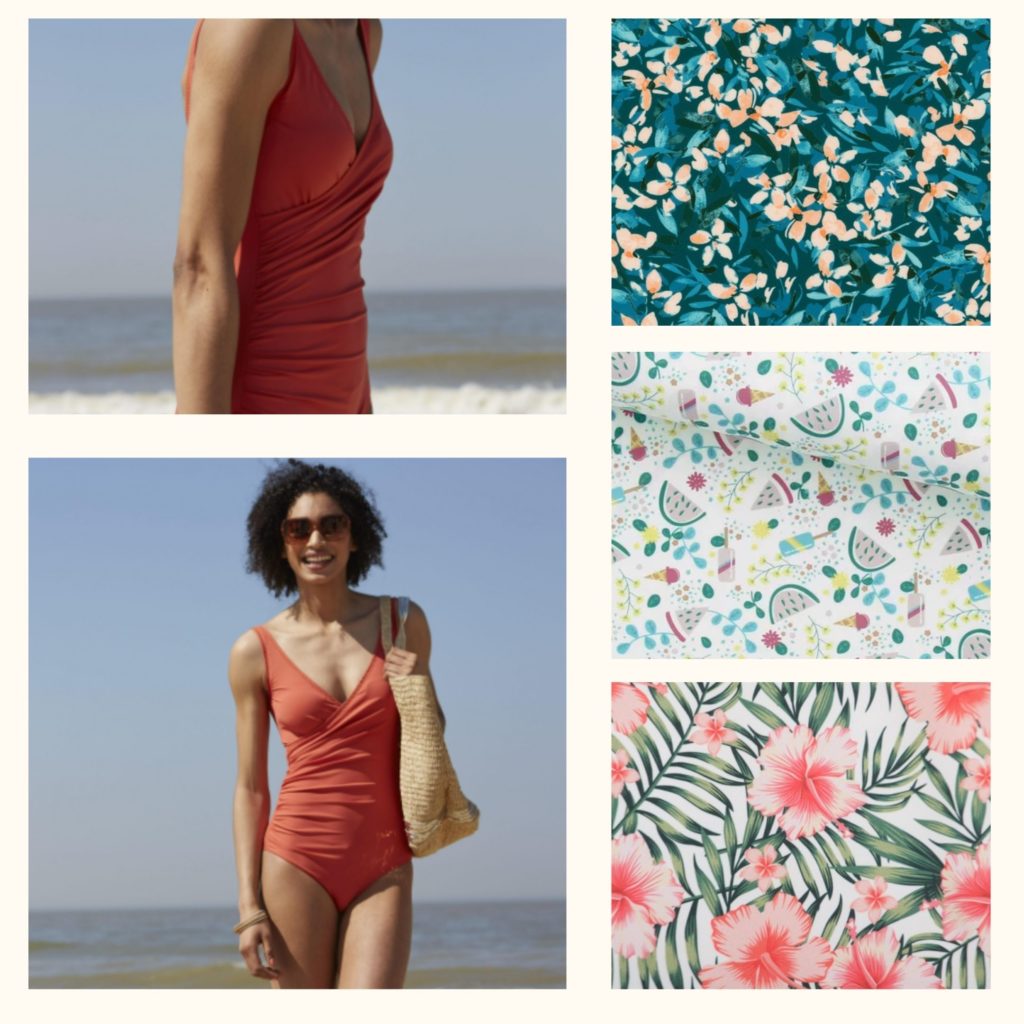 To change the ruffles, here is a model with a nice drape on the front. Bahama is not too low cut and the back is rounded. This model is a bit more complex to make as it is lined on the front but it is well worth it!
Sophie - Closet Core Pattern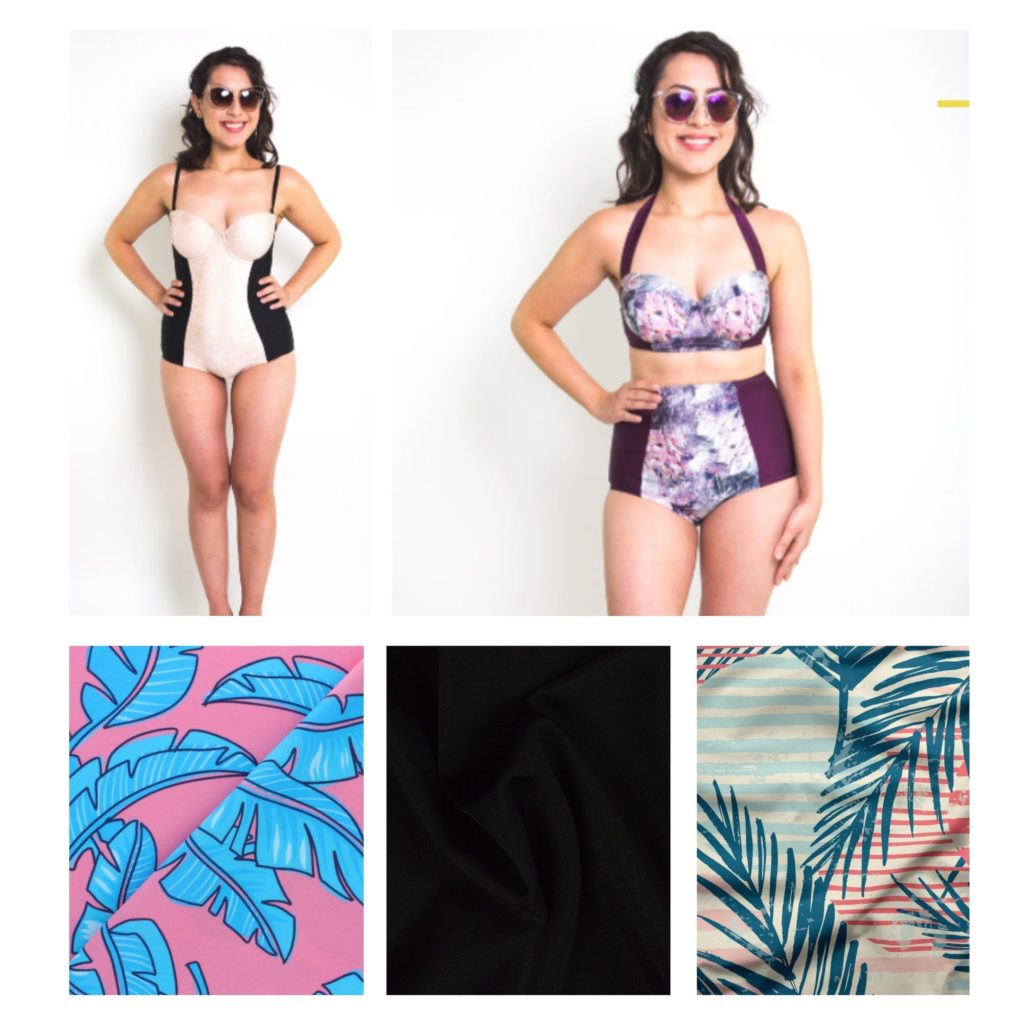 A swimsuit with cutouts and thin straps that highlight the silhouette, a little vintage side: this is the swimsuit Sophie de Closet Core Patterns. Achieving it requires a little patience because it is quite close to lingerie due to the presence of underwire at the chest. Advantage: it is available in a 1 or 2 piece version with an original high waist.
Lise tailor - Hello Sunshine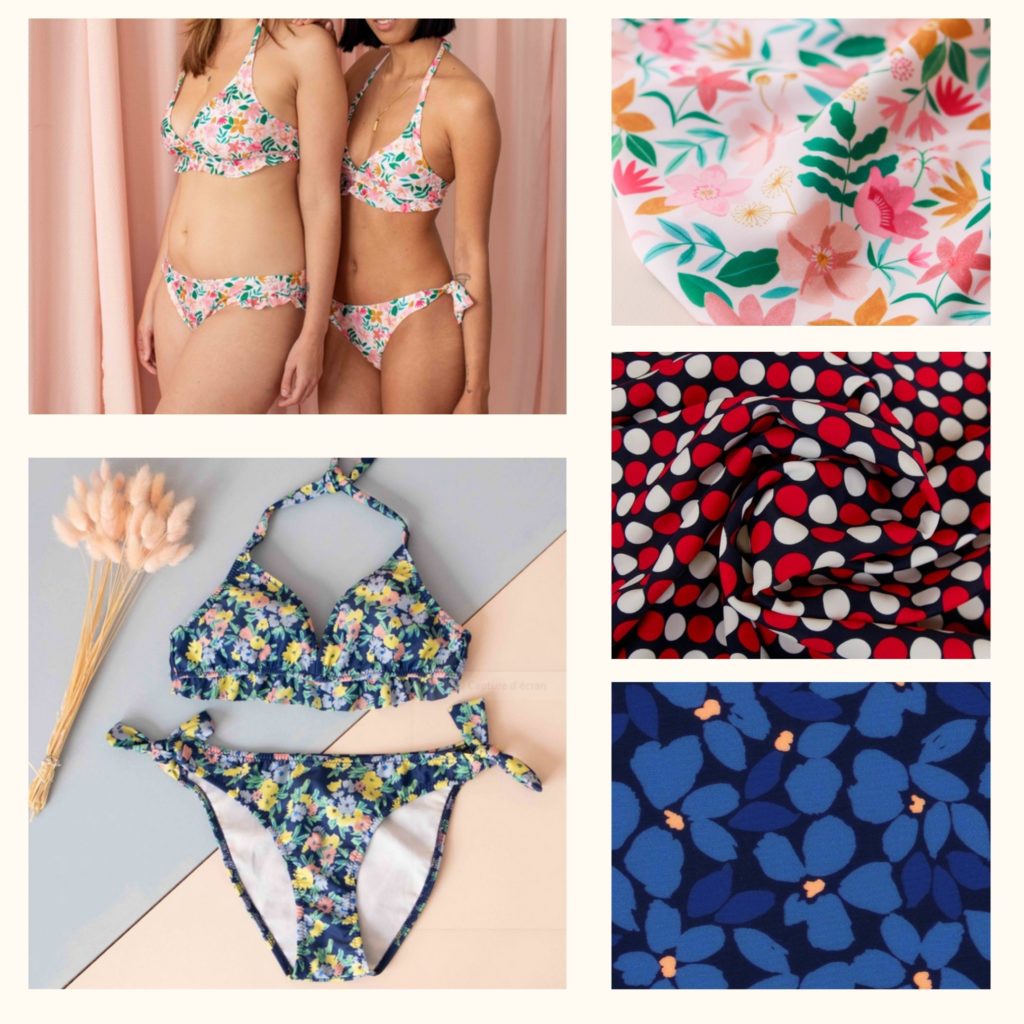 Hello Sunshine is a pretty 2-piece swimsuit pattern. The top is in a triangle and because it is tied, it simplifies the realization and the adjustment of the size. The bottom has 2 options: tied at the sides or with a flounce. Little more: fabrics are available on the designer's website to make this swimsuit.
To complete the purchase of the pattern and the swimsuit fabric, remember that you will need the laminette (elastic rubber band) and probably the lining to guarantee your comfort (foam or mesh depending on the transparency of the your fabric).
It is also essential to use suitable needles otherwise you will have stitches that skip: stretch and even super stretch needles will be your best allies. All these supplies are of course in haberdashery!
So now, no more excuses to get started: you'll be ready for the beach or the pool!
Les cours et coaching couture
Vous voulez en savoir plus sur les cours et coaching couture  le chas d'Albertine ?
Envie d'une petite surprise ?
Abonnez-vous au Maga'Tine, la newsletter du chas d'Albertine et recevez en cadeau "Mon anti-sèche couture",

la check-list pour vérifier que vous n'avez rien oublié avant de commencer un nouveau projet couture.
Votre adresse e-mail est uniquement utilisée pour vous envoyer notre newsletter. Vous pouvez vous désinscrire à tout moment à l'aide du lien inclus dans chaque email.