Who is le chas d'Albertine?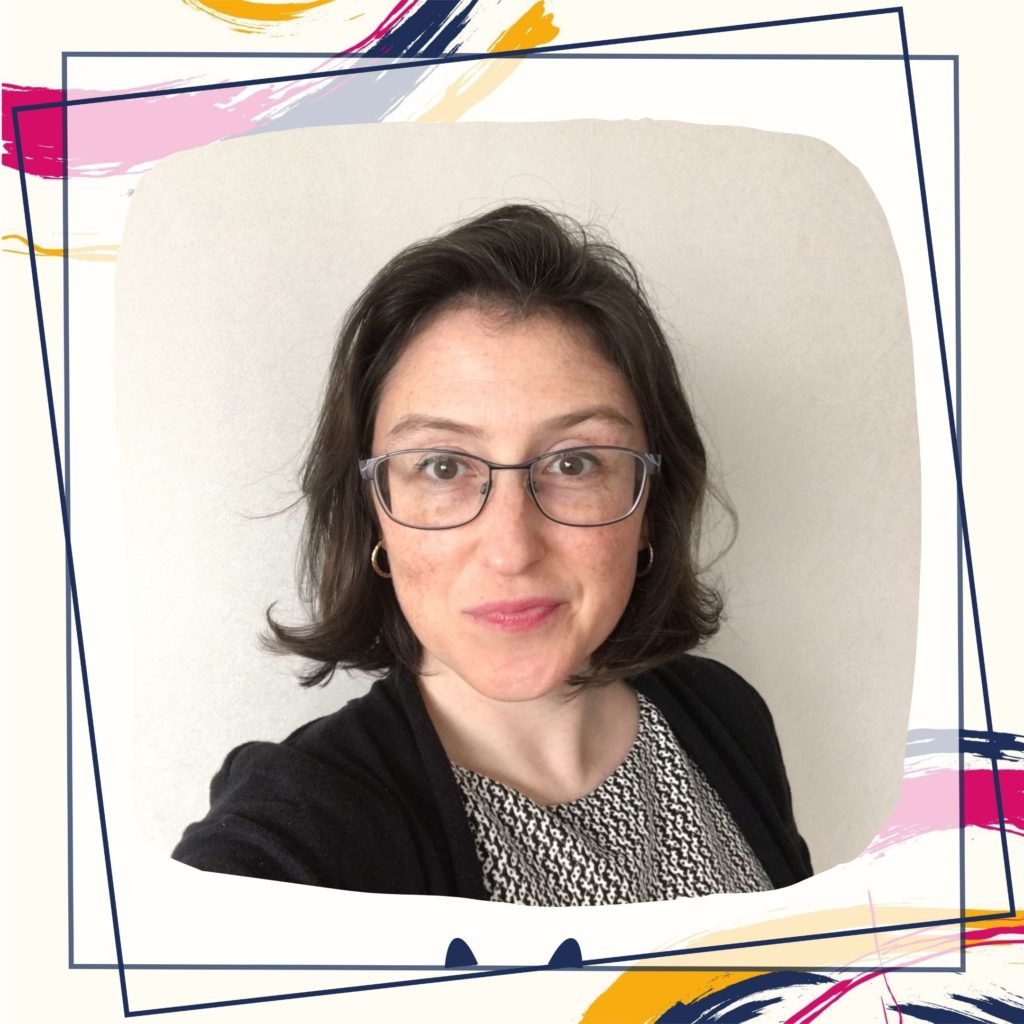 Diplomas
2018 : CAP Métiers de la mode – Vêtement flou
2019 : CAP Métiers de la mode – Vêtement tailleur
When I started sewing twenty years ago, sewing was nothing trendy and there were hardly any classes offered.
As I was really motivated, I took advantage of my grandmother's know-how to learn the basics. I then managed on my own, doing a lot of trials (and a lot of mistakes): that's how I was able to progress!
Little by little, sewing has become much more than a hobby… Gradually, the idea gained ground and finally, I decided to change my professional path and give sewing lessons.
Sometimes you just need a little boost!
Today, there is everything to learn on the internet: it's really fantastic! But you can feel a little lost in front of this multitude of information.
Maybe you hesitate, for fear of being alone, with your fabric and your scissors and not knowing what to do!
My goal: give you the boost you need to get started. I'm here to help you sew clothes you'll be proud to wear, because you made them yourself!
So, ready to get started?
Where does "le chas d'Albertine" come from ?
Why "le chas d'Albertine" ? "Chas", which means needle eye, sounds like "cat" in french and I find this funny. Albertine is my third name but also the one of my great-grandmother. It's a nod to family transmission and a way of making a link between past and present. Because sewing, even if it seems a bit traditional, is not at all old-fashioned!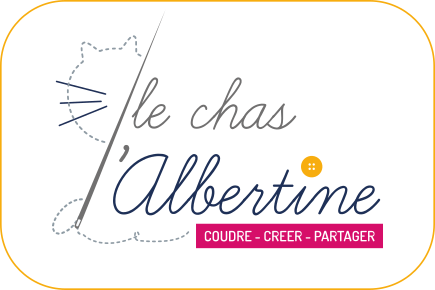 This is what I love above all about sewing: being able to give free rein to your imagination to give life to unique and original creations.
It's a great way to relax and get away from it all!
Sometimes we would like to start but the fear of doing wrong holds us back.
I am keen to pass things on with patience, kindness and good humor because I find that this is how we learn best.
Because it's important to feel confident.
To guarantee quality teaching, I continue to train myself to always better meet your expectations and support you in the best way.
4 things to know about me
Just to know me a little better because the feeling is important!
I worked for over 15 years in large industrial groups.
Finding solutions to problems: it's my driving force! It works whatever the field and it applies very well to sewing!
But not only … In general, I am rather greedy and I like good things.
I am fond of romantic movies
I have a sentimental side. And since I'm not picky, I also like Christmas movies! I always keep a close eye on the heroines' outfits: it's a real source of inspiration!
I don't like hemming pants
Neither sew buttons or make curtains … For me, sewing is above all to express my creativity, not to do chores!