/ Video sewing lessons /
A 2-hour live course to meet YOUR needs
This class is for you if...
You cannot move forward on your sewing projects on your own and you feel lost and demotivated
You want to take lessons to progress but you don't have time to waste traveling or transporting
You want to embark on an "important" project and you are afraid of not mastering the techniques enough to get there
Vous sentez que vous avez besoin d'un accompagnement personnalisé pour réussir à avancer comme vous le souhaitez.
You feel that you need personalized support to succeed in moving forward as you wish.
Ideally, you would enjoy a lesson at home, using the sewing machine and other materials you are used to to optimize your schedule.
The solution ? Live video coaching
A course while staying at home
to accompany you step by step
on your project
33€ TTC - 2 hours - 3 people max.
To better understand the principle of live video coaching, all explanations are provided in this article and in the video below:
WARNING! 
This type of course is not for you:
If you do not have an internet connection with sufficient speed
If you have never used your sewing machine (in this case, you should rather go to a face-to-face course where you can be effectively explained how to use your machine)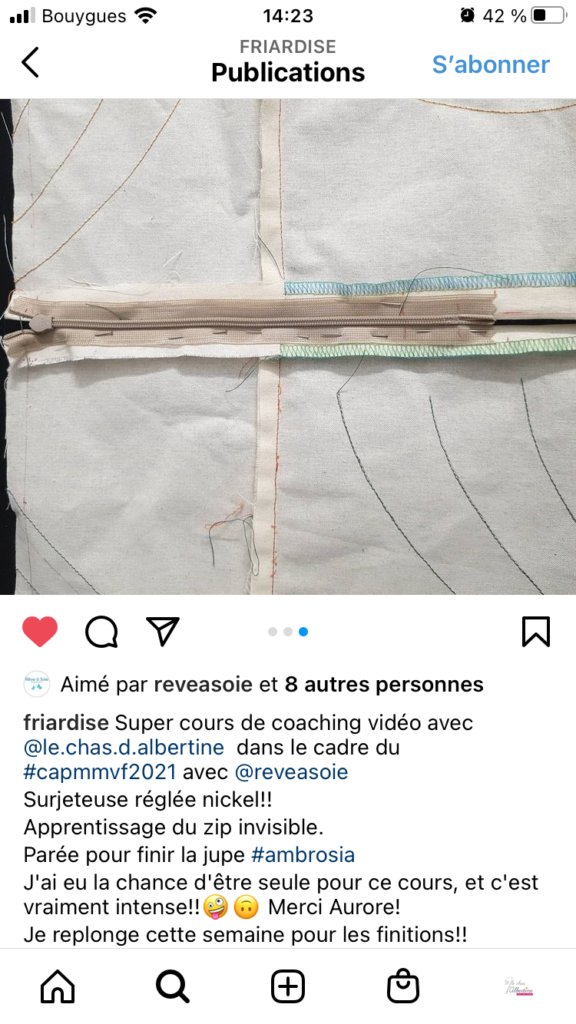 It's as user-friendly and effective as a face-to-face course. I highly recommend this solution, which is particularly suitable for overbooked calendars!
I have very fond memories of the course I took with you [...] it gave me confidence and made me want to persevere. I took a lot of notes that I often use, whether for sewing techniques or advice on fabric associations & patterns. I found that your advice was clear, and that you were able to show me what there was to do with the camera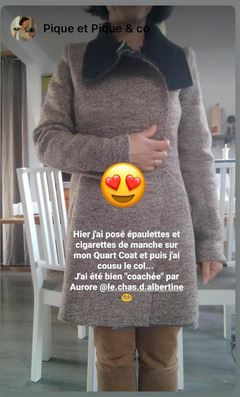 To reserve it is very easy. All you need to do is select the time slot that interests you in the schedule below. You will then be redirected to Rêve à soie website where you can make your reservation.
If you have other questions: